Hill Rogers Twilight Seminar: Planning your future
June 8, 2017 @ 4:30 pm

-

7:30 pm
Join us for this special event. Hear from our experts on the latest developments as we explore and discuss the following:
Estate Planning
Fred Scali, Director – Business Solutions, Hill Rogers
Fred will take us through some tips on setting up your Estate Plan, including:
Setting up your Will

How to set up an Effective Estate Plan and the stages to consider

Planning your Estate & why you need to stick to the rules

Risks of passing on wealth at Death.
Demystifying Aged Care – there's not just one option
Danielle Robertson, Director – Danielle Robertson Consulting
In this session Danielle will discuss:
Remaining in your home while you age – how can we make this happen? 

What are the alternative options if you are unable to remain in your home as you age?

Planning ahead – Document all your wants and wishes before a life event intervenes
Superannuation – The Final Moments… 
Garvin Jones, Director – Superannuation & Business Solutions, Hill Rogers
Garvin will give an update on the key changes to the superannuation environment including:
Last chance to take advantage of 'generous' contributions?




Busting common myths

Key actions before 30 June 

Over $1.6m? – leave or withdraw & invest outside of super 

2017 budget announcements 
Moderated by: John Wilcox, Executive Chairman and Director at Hill Rogers.
The presentations will be followed by an open forum discussion and Q&A
Fred Scali
Director, Business Solutions

Fred works with clients both domestically and internationally. His particular expertise and interest is advising clients in the areas of taxation, structuring for asset protection, succession planning, retirement planning and estate planning and management.
He is a past member of the Faculty of Law at the University of Technology Sydney where he taught taxation law for over twelve years and hold both past and present, a range of Directorships including international chambers of commerce and not for profit organisations, including Skin and Cancer Foundation Australia, the Italian Chamber of Commerce and the Italian Opera Foundation Australia. He is also a nominated Executor to various Estates.
Fred joined Hill Rogers in 1975 as a school leaver and was admitted to partnership in 1982 at age 26. He has a Bachelor of Business (Accounting) from the University of Technology Sydney and a Master of Business (Tax Law) from University of Technology Sydney. He is a Fellow of the Institute Chartered Accountants Australia and New Zealand (FCA), a Fellow of the Taxation Institute of Australia; Fred is also a Chartered Tax Advisor and a Registered Company Auditor.
Danielle Robertson

Director, Danielle Robertson Consulting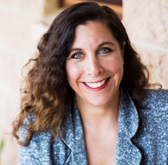 Danielle has worked in the care sector for more than three decades and offers comprehensive knowledge and experience on how to obtain the best quality of care for a reasonable price. Throughout her career, she has lobbied the Commonwealth Government on issues ranging from subsidising the cost of care through to recognising nannies as professional carers.
Danielle has been a part of Australia's only national agency, DIAL-AN-ANGEL, which specialised in providing aged, home and childcare. Prior to becoming CEO in 2003, she held other positions including, Financial Director and Operations Manager.
In 2015, Danielle set up her own business, DRC – Care Solutions, to fill a gap in the sector to help navigate the services offered in the aged, disability and home care. DRC finds the best quality care options for private clients and offers Care Concierge Packages to corporates that wish to support employees with care responsibilities.
In 2016, Danielle became Chairman of Family Business Australia (FBA) NSW/ACT Chapter and a national board member of the Association. Her understanding of family business issues and skills she has obtained over the years help her to assist FBA members of all industries.
Garvin Jones
Director, Superannuation and Business Solutions, Hill Rogers


Garvin's technical experience in income tax and superannuation provides SMSFs, High Net Worth Individuals and SMEs with extensive expertise. He is passionate about helping people to plan for the transition between work and retirement in a way that sees their financial goals achieved by providing valuable advice on tax planning and compliance, wealth creation plans, retirement planning and regulatory compliance.
Garvin joined Hill Rogers in 2000 as a superannuation and taxation specialist. He has a Bachelor of Business from Charles Sturt University, He is also a member of the Institute of Chartered Accountants Australia and New Zealand as well as an accredited SMSF Specialist Advisor with the SMSF Association and a CA SMSF Specialist.
---
We look forward to seeing you there! Please feel free to extend this invitation to your colleagues or other guests who may also be interested in attending this briefing. 
---
Hill Rogers proudly supports

---

hillrogers.com.au   |    info@hillrogers.com.au